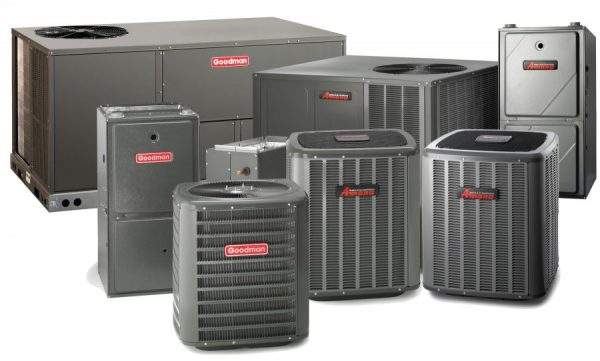 The Cooler Company are Heating Replacement Experts
The Cooler Company has over 27 years of experience Replacing all types of heating systems in Colorado. Whether you are looking to install a gas or electric furnace, a boiler, or a heat pump, the trained professionals at the Cooler Company have the knowledge and experience to do the job right.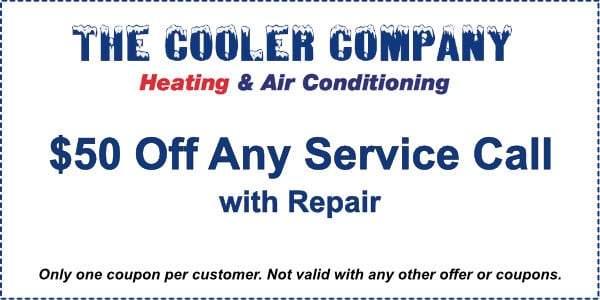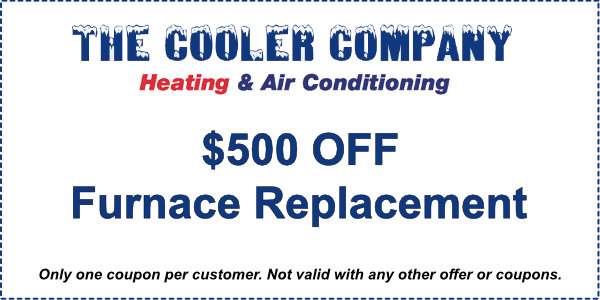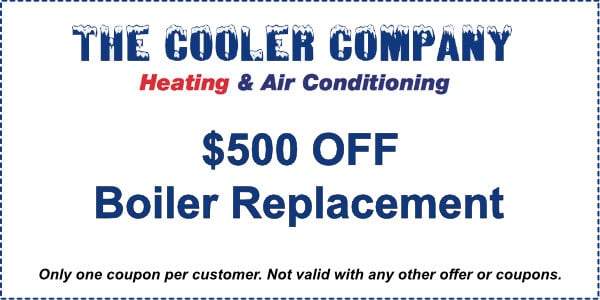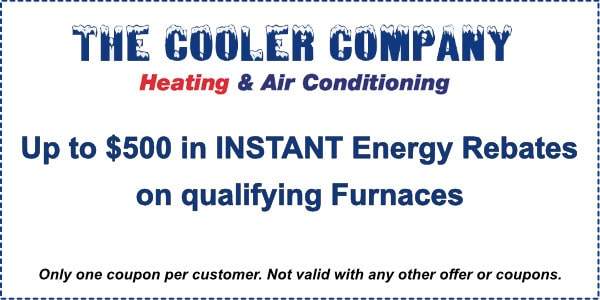 One of the most in–demand systems in your house is the heating system. Every day, your heating system is asked to pump thousands of cubic feet of heated air through your home. So, understandably, most heating systems will eventually wear out. Today the average lifespan for a heating system in the metro Denver area is between 10 and 15 years, but with regular maintenance, they can last even longer.
However, if you've just moved into a new home, or if your heating system is showing signs of its age, it might be time to start considering replacement, and our trained experts are here to help.
Selecting a New Heating System
First, you should determine if a heating system replacement is necessary. When you call the Cooler Company, a skilled technician can look at your system and determine if it needs full replacement or possibly just repairs and regular maintenance.
When replacement is necessary, there are a lot of factors to consider. What size system do you need? What type of heating source will you use? How often do you turn on your heat? You must decide upon the efficiency you want from your heating system. These questions and many more will determine the next steps in the installation of your heating system. We can also help if you've decided to convert your heating system and make the switch to natural gas or electric heat.
The Cooler company carries a full range of major brand heating systems and can help you with heating system replacement no matter which system you decide to go with. Our certified and highly trained technicians will have your new system installed correctly and quickly so that you will be able to enjoy years of warmth when the temperature drops.
Ongoing Heating Service
When you have a heating system replaced it's important to maintain a long-term service plan that will ensure minimal wear and tear on the parts in your new system. Even if you rarely had your heating system serviced in the past, it is a good idea to have a new heating plan developed for your brand new system. You want your new system to retain its efficiency and to be reliable, and the best way to guarantee that is by having it serviced regularly. The Cooler Company offers annual service agreements to help ensure that your system performs correctly for years by having it inspected and maintained by our trained technicians.
The Cooler Company is proud of our quality service, expert installation, and top–notch customer relations. Whether you are replacing a rundown 30–old–furnace or you're simply interested in a new energy efficient heating system for your home in the metro Denver area, we can help you make the right decision at the right price, and maintain that system for decades to come. Call us today to learn more about our heating system replacement options.
Always Call on Professionals When You Want Heating Installation
How can you choose the new best heating system for your installation with all of these options? This is where you need the professionals on your side. Our technicians will determine which heating system type matches your home's energy supply and heating needs and which won't drain excessive amounts of energy. Then the technicians will handle all the labor of putting the system in place, connecting to the power supply, gas line, ductwork, etc. Only with the help of licensed HVAC technicians can you be assured that the heating system will work as it should—and keep working for years to come.
What's does AFUE Rating mean?
For heating systems, there is a standard efficiency rating known as the AFUE. These AFUE ratings start at 80% for all modern heating equipment and can reach 97% at the top of the line. Your decision regarding a new system should include a discussion with one of our technicians about the right efficiency rating for your home.
Lower efficiency rated equipment is less expensive but it will cost you more in the long run due to higher energy costs. However, if you don't use a lot of heat, this may be a good option when on a budget. For those that live in cold weather environments or who like to maintain a high temperature year-round, a higher AFUE rating assures optimal energy efficiency.
Keep in mind that the 80% rating is a very good rating. Modern equipment has been designed to ensure savings and we do not carry or offer any systems with low AFUE scores.
To schedule an appointment, call the Cooler Company today.