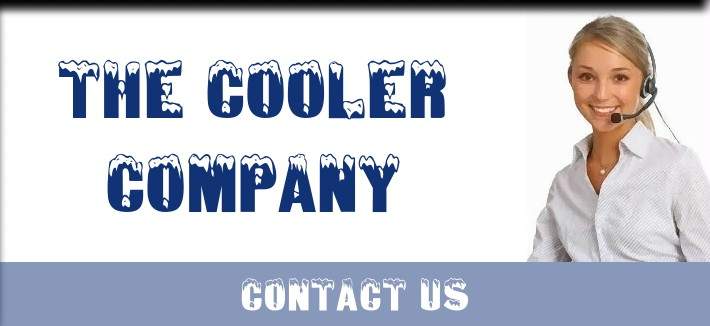 The Cooler Company are Boiler Repair Experts
The Cooler Company has over 27 years of experience offering quality Boiler Repair in Metro Denver and the surrounding areas. We service all makes and models of Boilers so you can rest assured that regardless of what type of Boiler Service you need, Our N.A.T.E and EPA-certified seasoned professionals can help.
Call us today, we will do our very best to earn your business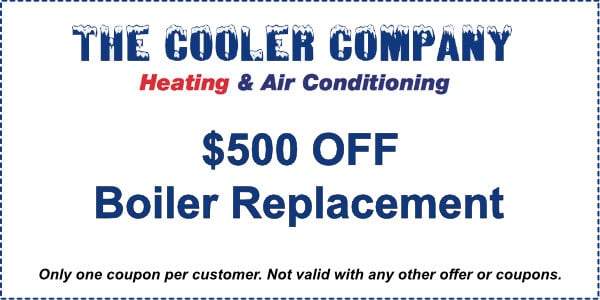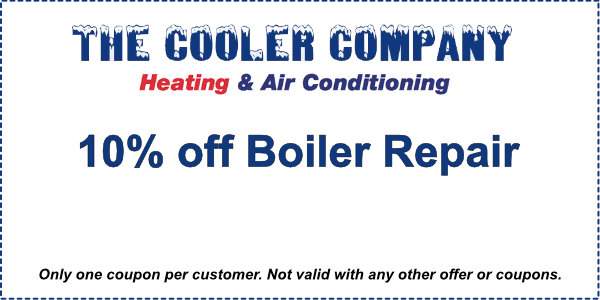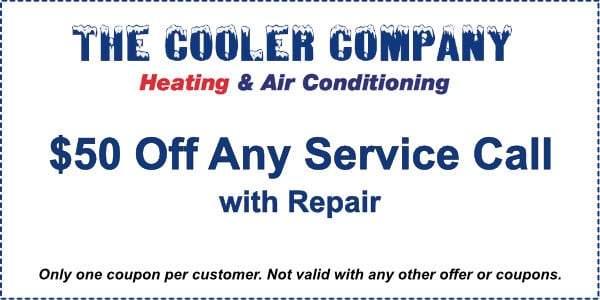 When we list the advantages that boilers offer to homeowners, one that ranks high is the small number of repairs that they may require over their lifespans. Boilers use fewer mechanical parts than furnaces or heat pumps, and with less stress placed on them, there is a reduced chance of malfunctions.
However, there is no possible way to reduce the chance of malfunctions to zero, even with the finest regular maintenance for the boiler. You might run into a repair issue with your boiler that will need the assistance of trained HVAC technicians. The Cooler Company has NATE–certified repair experts in metro Denver, Colorado who are ready 24 hours a day to fix your boiler when something goes wrong. Don't delay with making the call—the longer you wait, the worse the problem will become, and you don't want to be stranded with a boiler that won't work at all.
Need boiler repair fast? Call the team at The Cooler Company. We've been serving the heating needs of metro Denver, and the surrounding areas since 1995.
Signs That You Should Call for Boiler Repair
The most obvious warning that your boiler must be fixed is when it stops working entirely and you get no warmth from any of the radiators or baseboard heaters. You clearly need to make an emergency repair call when that happens. Other indications that a boiler needs repair work are more subtle, and if you pick up on them, they will give you time to jump ahead of much worse problems to come:
Rumbling sounds from the tank: Any strange noise coming from your boiler (booming, pinging sounds from the pipes) is often a sign of a malfunction. But a rumbling tank is among the most common. Don't worry about the boiler suddenly bursting on you—this is very rare. However, the noise usually indicates the boiler is overheating, and this needs to be taken care of right away.
Sings of water leakage: Boilers can relieve some pressure through a release valve, but this is the only place you should see water escaping from the tank. If you find water collecting in a pool under the boiler, you must have repair technicians on the job right away.
Any indication of corrosion: Corrosion is the last thing you want to see on a boiler's tank. If it spreads too far, it often requires a complete system replacement.
Professional Boiler Repair Services
As with most heating systems, the reason that it's vital to have professionals handle the repairs is that often it is difficult to determine what is behind the performance problem in the first place. A technician looking over a boiler that is losing its heating ability must determine if the issue originates from failing burners, too much sediment in the tank, a broken circulator pump, or even trouble in the thermostat. You can leave it to the repair experts to find exactly what needs to be fixed and get the job done so your boiler can get back to work.
Call The Cooler Company for your Boiler Repair
You can reach the Cooler Company and our trained and certified technicians any time of the day or night when you have a boiler emergency. We're also available to help with more routine scheduled repairs. You can trust our 27 years years of experience keeping homes warm with well–repaired boiler systems.
To schedule an appointment, call the Cooler Company today.