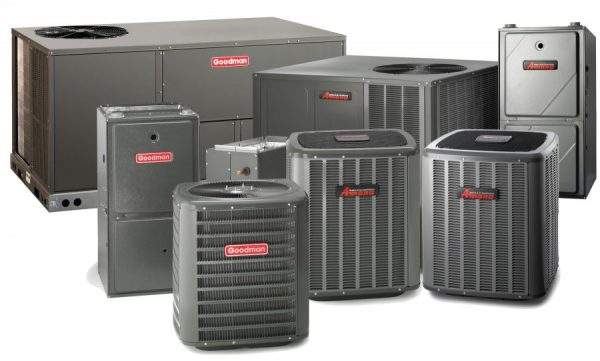 The Cooler Company are Heating Installation Experts
The Cooler Company has over 27 years of experience installing all types of heating systems in Colorado. Whether you are looking to install a gas or electric furnace, a boiler, or a heat pump, the trained professionals at the Cooler Company have the knowledge and experience to do the job right.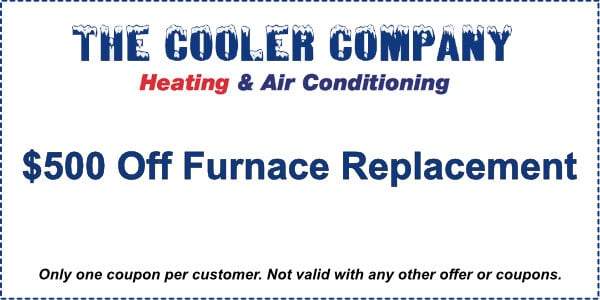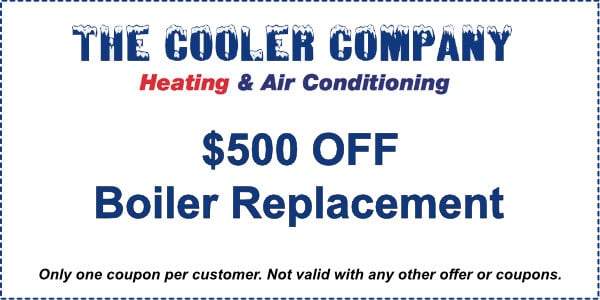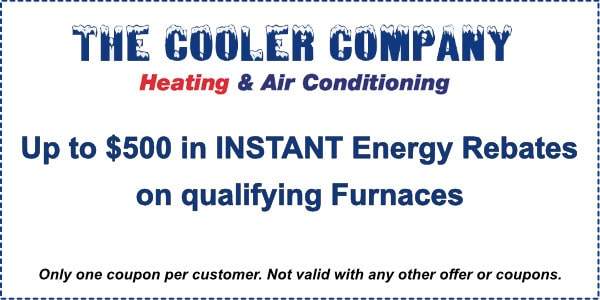 The winters in metro Denver and Colorado don't play nice. Your house must have a central heating system that is capable of keeping back freezing cold days and icy nights for long stretches of time. You cannot have a heater that can take on this crucial job without professional installation.
The Cooler Company is proud of our long track record of installing heating systems like gas furnaces, electric furnaces, heat pumps, and boilers in homes. When you are looking to have a heating system installed for a new home, you can depend on us to choose the right type of heater, size it correctly for your comfort needs, and then have it installed quickly so your household can enjoy comfort as soon as the temperature drops.
When you are looking for a new heating installation in metro Denver or the surrounding areas, contact the HVAC professionals at the Cooler Company.
Some of Your Options for Heater Installation
If you are planning to have the first heating system installed into a home what type should you get? This can be a tricky question to answer because there is a large variety of heating systems to choose from.
Gas furnace: The most popular option for home heating in the country, the gas furnace has the advantage of immense heating power. You'll never have to worry about the heating system failing to hold back the cold weather. Gas furnaces are also energy efficient.
Electric furnace: Not every home has a connection to a gas line. An electric furnace is a good option to consider in this case, and they have extended lifespans as well.
Boiler: Using heated water as a source of warmth in a house has some good benefits to consider. Boilers offer a more even spread of heat, they can outlast most other heating systems, and they cost less to operate than forced–air heaters like furnaces.
Heat pump: A heat pump is a two–in–one system. It works as a heater during the winter, then whenever you need cooling, you can switch it over into cooling mode and it acts as a powerful air conditioner.
Always Call on Professionals When You Want Heating Installation
How can you choose the new best heating system for your installation with all of these options? This is where you need the professionals on your side. Our technicians will determine which heating system type matches your home's energy supply and heating needs and which won't drain excessive amounts of energy. Then the technicians will handle all the labor of putting the system in place, connecting to the power supply, gas line, ductwork, etc. Only with the help of licensed HVAC technicians can you be assured that the heating system will work as it should—and keep working for years to come.
The Cooler Company offers affordable quality HVAC installation in Metro Denver and Colorado
Since 1995, the Cooler Company has been installing heating systems for homes in Metro Denver and Colorado. In all those years, we've learned an enormous amount about what it takes to find the right new heating system to match a home. Installation is a large task, and it's one that we apply all of our training and experience to make sure that it gets done correctly. When you contact us to handle your furnace, boiler, heat pump, or other heater installation, you will receive the top-notch work you expect and will be rewarded with a heating system that will keep your family comfortable for many years.
To schedule an appointment, call the Cooler Company today.