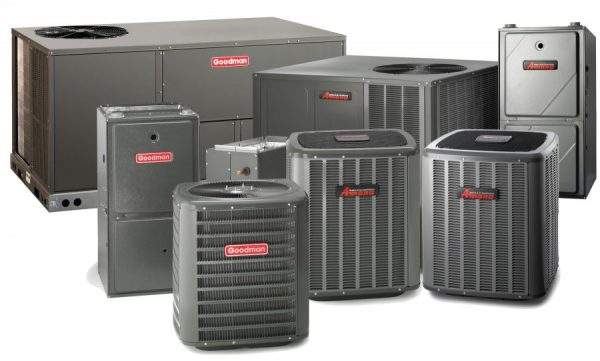 The Cooler Company are Heating Repair Experts
The Cooler Company has over 27 years of experience in Heating Repair in Metro Denver and Colorado. Whether you are looking to repair a gas or electric furnace, a boiler, or a heat pump, the trained professionals at the Cooler Company have the knowledge and experience to do the job right.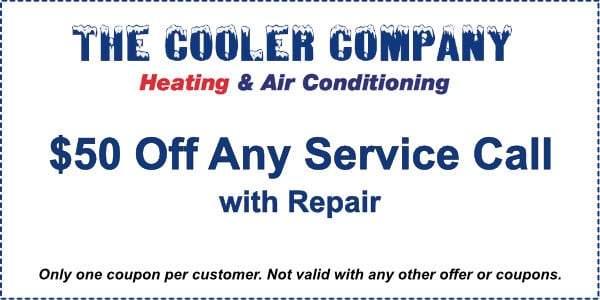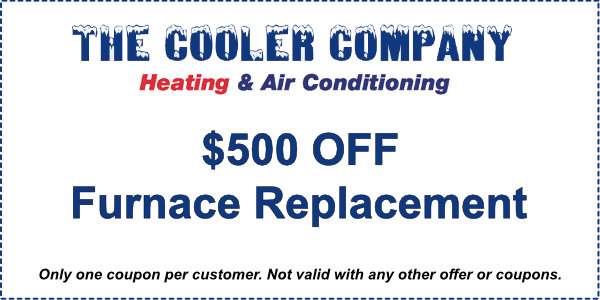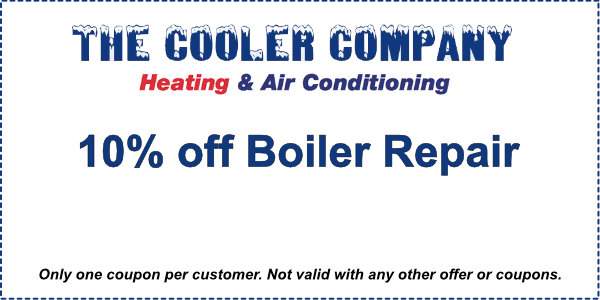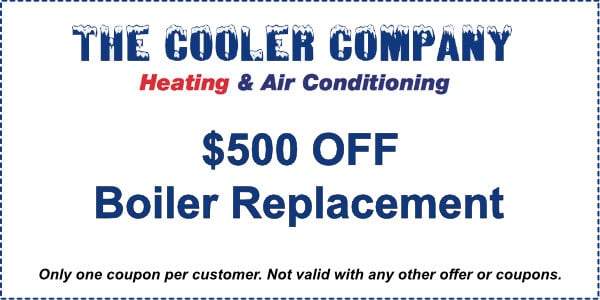 In the middle of the winter, with the coldest nights bearing down on you, the last thing you want is to hear the clank and bang of a furnace saying its last farewells. That's why The Cooler Company takes all Metro Denver area heating system repairs very seriously. Whether you schedule a furnace check-up weeks in advance or call us at two in the morning with a busted furnace, we will be there to offer the highest quality service from our trained technicians who are intent on ensuring that you and your family stay safe and warm.
The Cooler Company are Heating Repair Professionals
For over 27 years the Cooler Company has been handling the heating repair needs of homeowners in Metro Denver.
We keep thousands of parts in stock for quick fixes when you need them
We acquire and maintain any permits needed for major residential heating repairs
We service all major brands
We are licensed and insured
We are a N.A.T.E certified company
We provide inspections post–repair to make sure nothing happens after the fact
We have a 10 years parts and labor warranty
Emergency Heater Repair
Some heating contractors have limited hours or limited labor pools, so if the contractor who installed your heating system cannot make it out, you need to act fast and find a reliable heating specialist who can diagnose, repair and maintain your heating system quickly. We've been doing just that for over 27 years, which means you can rest assured you will receive the best possible service from the best-trained technicians in the region.
Our repair services include everything from repairing leaks in the ductwork to opening up a broken furnace, heat pump, or boiler and replacing the necessary parts to get it up and running again. We work with all makes and models of heating systems and we even provide a full range of ongoing maintenance services to keep your heating system up and running throughout the winter.
Warning Signs
Most heating system problems can be avoided with regular maintenance. Over time, the system will be subject to a lot of heavy use. As that heavy use adds up, parts will wear out, ducts will get clogged, and the system will wear down.
There may be a number of warning signs that tell you it's time to have your heating system looked at. To start with, listen for noises you have not heard before. Clanging, pinging, or grinding noises coming from your vents or your basement are sure signs of a problem that may require repair. Even if nothing is wrong, it's best to have a trained professional take a look when your heating system starts to make unfamiliar sounds.
Another problem you'll notice is a sharp spike in heating costs. If your system grows inefficient or is pouring heat into the cold air outside, you may have a problem that needs to be addressed. If you notice that heat is not reaching certain rooms, you also may need to have repairs done.
Leaking ductwork is another common heating system problem and can be an easy fix if caught early enough. So, whenever you notice a loss of heat, a drop off in efficiency, or unfamiliar noises rising from the depths of your home, give us a call.
Whatever your repair needs, the Cooler company has the tools, parts, and trained professionals to get the job done quickly and correctly.
To schedule an appointment, call the Cooler Company today.