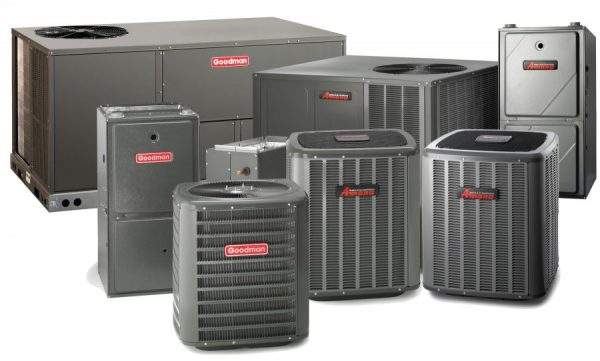 The Cooler Company are Furnace and Heating Experts
The Cooler Company has over 27 years of experience in Metro Denver installing, servicing, repairing, and replacing all makes and models of furnaces. Regardless of your heating needs the Cooler Company is here and qualified to help.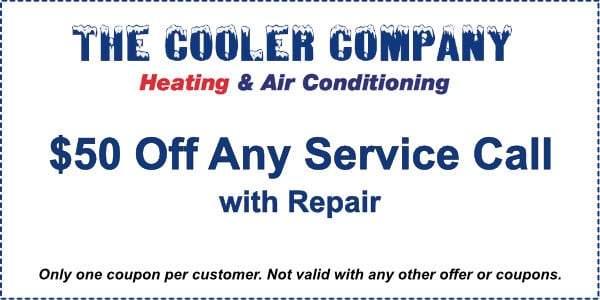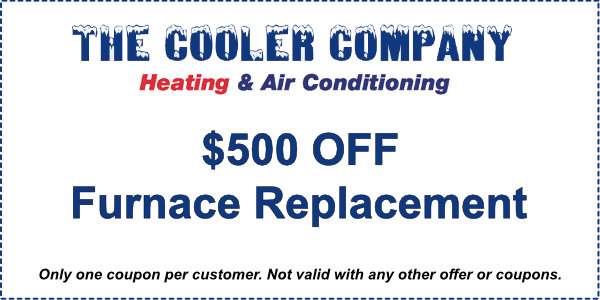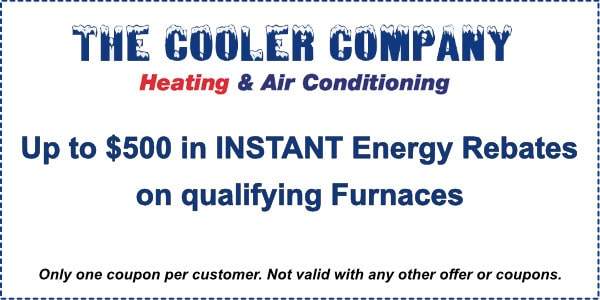 Few things are more important to your family's comfort than a properly functioning furnace. That furnace provides heat for the majority of the year and is an integral part of your complete home comfort system. However, there are many factors to consider when choosing a new furnace or having your current one serviced.
Even with regular maintenance, there's always a chance your system may need more in-depth repairs. There are a few simple things you can do to pinpoint problems before they become overwhelming for your furnace. First, watch for uneven heating in your home. If you notice heat not reaching the second floor or the temperature wavering throughout the day, your furnace is likely the culprit. You may also notice higher than average heating bills due to high fuel consumption. Loss of efficiency is a sure sign that your furnace needs repair and may even indicate that it's time for a replacement. Only a service technician can help you be sure.
Furnaces are measured in many ways. The first is by fuel type. If your home is hooked up to a gas line, the best type of furnace would be a gas furnace that provides efficient, inexpensive heat year–round. However, if you don't have a gas hookup, electric furnaces are an available option. Electric furnaces are the most expensive to operate for the majority of homeowners due to the cost of electricity, but there are some very efficient electric models on the market for those seeking to reduce their power intake.
In terms of efficiency, furnaces are measured by their AFUE rating. This rating is designed to describe how much fuel the furnace utilizes to produce heat. Modern furnaces all have AFUE ratings of 80% or higher. This means they utilize at least 80% of the fuel they consume to produce heat.
Some gas furnaces are capable of maintaining AFUE ratings of higher than 96%, using almost every drop of fuel they consume to produce heat. However, keep in mind that the higher the AFUE rating, the more expensive the furnace is likely to be.
Once you have a furnace installed in your home, you must maintain it year after year. Proper maintenance of a furnace ensures it will last for at least the manufacturer's recommended age, and possibly longer. Instead of replacing your furnace every 10 years, it may last as long as 15–20 years with routine maintenance. That can add up to significant savings.
Furnace maintenance is usually done every year and involves checking common components, inspecting for any leaks or clogs in your system, and then reviewing your ductwork to make sure it still properly delivers all of the air being heated by your furnace. Call the Cooler Company and we will send over one of our certified technicians to inspect and perform the annual maintenance on your furnace regardless of its make or model.
Luckily, with regular maintenance, your furnace isn't likely to need many emergency repairs.
Regardless of the type of furnace service you need, The Cooler Company is here to help. We install, maintain, and repair furnaces in homes all over the metro Denver area and will provide the best possible service to you and your family.
To schedule an appointment, call the Cooler Company today.