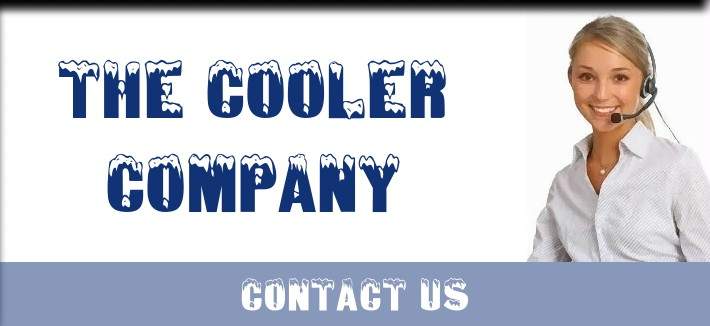 The Cooler Company are Boiler Maintenance Experts
The Cooler Company has over 27 years of experience offering quality Preventive Boiler Maintenance in Metro Denver and the surrounding areas. We service all makes and models of Boilers so you can rest assured that regardless of what type of Boiler Service you need, Our N.A.T.E and EPA-certified seasoned professionals can help.
Call us today, we will do our very best to earn your business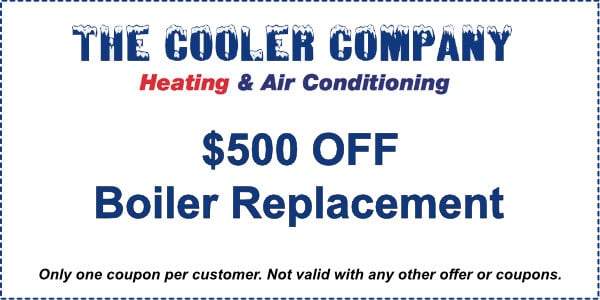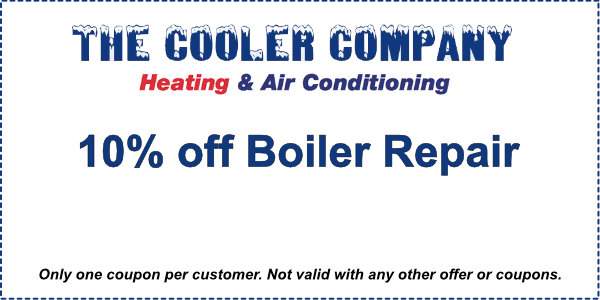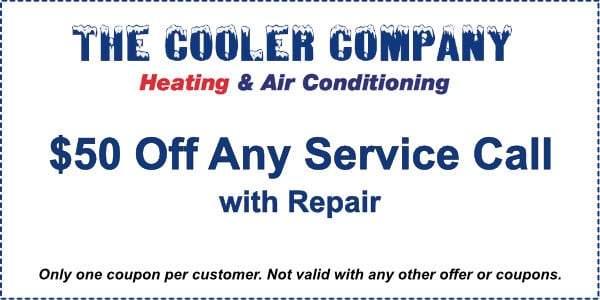 One of the key ways to see that you have heating when you need it from the boiler in your home and that the boiler keeps working for as many years as possible is to schedule a maintenance visit for it each fall. You will need to call on professional heating technicians to do this job. They will inspect the boiler and provide any adjustments, cleaning, and replacement work necessary to prepare it for another cold season. An investment in annual boiler maintenance is a wise one that will return your money many times over—and it provides you with peace of mind, and you can't put a price tag on something that valuable!
Where to sign up for boiler maintenance in metro Denver? That's easy: call the Cooler Company and ask about our maintenance plans. Along with maintenance to care for your boiler, we will also maintain your air conditioning during the spring. There are other benefits to our programs, so get in touch with us today to get started.
For quality boiler maintenance in metro Denver and the surrounding areas, rely on the experienced team at the Cooler Company
Why Boilers Must Have Routine Maintenance
An advantage that boilers have over other types of heating systems is that they do not suffer the same level of wear and tear over time. This is because boilers use fewer mechanical parts. However, this doesn't mean that boilers escape the need for routine maintenance.
The main issue that a boiler must deal with is the presence of water and metal, which can cause corrosion if the boiler doesn't receive expert attention every year. During maintenance, a technician checks that the boiler's protections against corrosion are still functioning. In addition, the technician will flush out the tank if necessary to remove any sediment and look over the burners, pilot light, ignition system, and/or heating elements that might be in danger of failing.
How Boiler Maintenance Returns Its Investment
Signing up for regular inspections and tune–ups for your home's boiler is one of the best investments you can make for it. Below are a few reasons why.
Extended service life: Boilers are renowned for their longevity. But without regular maintenance, corrosion will soon start to ruin a boiler system. Annual maintenance is the best way to ensure you receive the many years of service from a boiler that you should.
Few repair problems: Since boilers, in general, aren't prone to malfunctions, you can reduce their repair needs to almost nothing if you keep up with regular maintenance. That will save you money in the long–term.
Protect energy efficiency: You don't want to lose the great energy–saving performance abilities of your boiler due to aging. Maintenance is there to see that your boiler continues to work at its energy–efficient best for most of its long service life.
The Cooler Company Offers Great HVAC Maintenance Service
You only need to call the Cooler Company and ask about our maintenance plans for heating and cooling systems to get started. Our programs have additional benefits along with taking care of your boiler each fall and your AC in spring. Trust us in metro Denver to see that you always enjoy the best home comfort throughout the year.
To schedule an appointment, call the Cooler Company today.